Christian Slater to star in London's West End
Christian Slater is returning to the London stage for a West End adaptation of Glengarry Glen Ross.
David Mamet's ferocious play will be adapted by British director Sam Yates, who staged Eugene O'Neill's The El Train starring Ruth Wilson in 2013.
Slater will play Ricky Roma, a character previously played by Jack Sheperd, Joe Manetegna, Liev Schreiber and Al Pacino in the 1992 film adaptation.
"He's the young buck," Slater told Time Out magazine.
"He uses his attributes to manipulate his subjects into buying the real estate that he wants them to. The stakes are very high and the tension is too."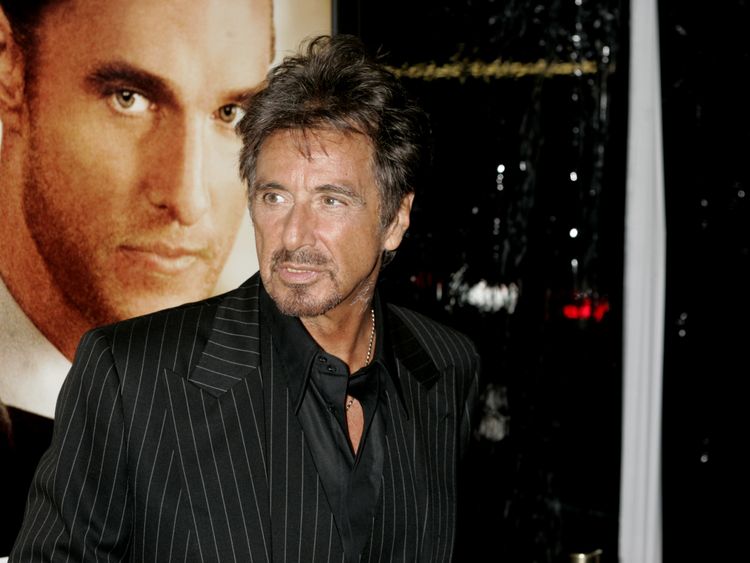 This is not the first time the Mr Robot star has trod the boards in the West End.
He played two seasons of One Flew Over The Cuckoo's Nest in 2004 and again in 2006 and returned again in 2007 for Swimming With Sharks.
"'I've had some of the best experiences of my professional career in London," he said.
"I was always going to be interested in an offer to do this play in the West End. I'm a huge fan, it's brilliant writing," he added.
"The movie with Jack Lemmon and Al Pacino is sort of like a school for acting-type movie; those performances set the bar."
Glengarry Glen Ross will play at the Playhouse Theatre from 26 October to 3 February.