Spy chief's family book to hit back at Hollywood
The family of a former Bletchley Park boss are set to publish a biography of his life after being "deeply offended" by how he was portrayed as a "baddie" by Hollywood.
Commander Alastair Denniston has been defended by historian Dr David Kenyon who told Sky News he was not the "stuffy, villainous" character in 2014 film The Imitation Game.
It comes as more than 100 former workers at Bletchley – Britain's codebreaking World War II site – held a reunion.
They gathered at the former government offices in Buckinghamshire, which are now open as a tourist attraction.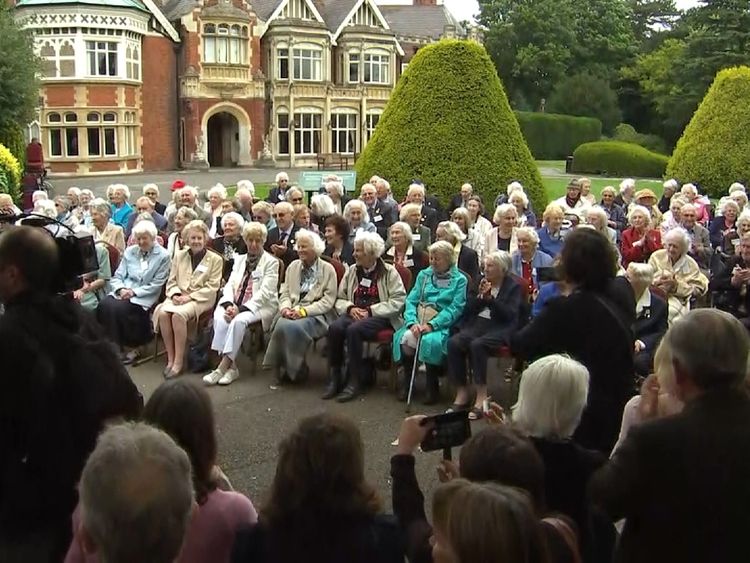 There were 8,994 staff based at Bletchley during the war and their work is said to have cut two years off the length of WWII. It's thought there are now only around 300 still alive.
Their work was popularised by The Imitation Game, which saw Benedict Cumberbatch cast as Alan Turing, a codebreaker credited with cracking the Nazi's enigma code.
Historian Dr Kenyon told Sky News: "Alastair Denniston was absolutely vital to Bletchley Park because for the first two and a half years of the war he was head of the organisation.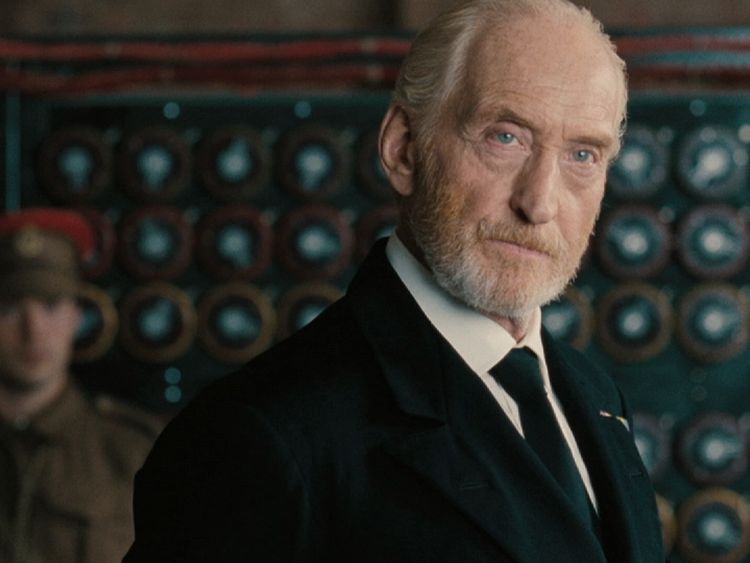 "People like Alan Turing didn't get here by accident. Prior to the war, (Denniston) set about recruiting men and women of professor type, particularly bright mathematicians and linguistics he thought would be suitable when war came. As early as 1937 he was compiling lists of those people.
"The one thing that comes across with Denniston is he was good at man management and that he was quite a nice man.
"What comes across in the film is that he's a very stuffy, villainous character. I don't think that represents him at all."
Mr Denniston is also credited with establishing the beginnings of the so-called special relationship between the UK and the US, and was in charge when the first Americans visited Bletchley for an intelligence-sharing agreement.
Betty Webb, 94, worked at Bletchley between 1941-1945 and was at the August reunion. She was part of a team that broke German enigma codes relating to the Holocaust.
"I didn't know until about two years ago the messages I worked on were connected with the Holocaust," she said.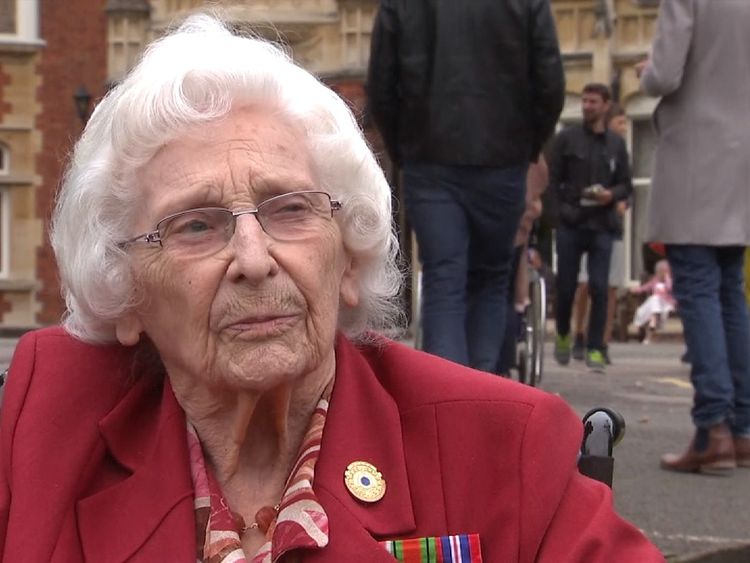 "I'm very proud to be one of the team – but none of us knew at the time. We were obliged not to talk about it under the Official Secrets Act. What you saw, heard or read was to be kept within."
She worked in the same building as Alastair Denniston at Bletchley and told Sky News he was not portrayed correctly in the film adaptation.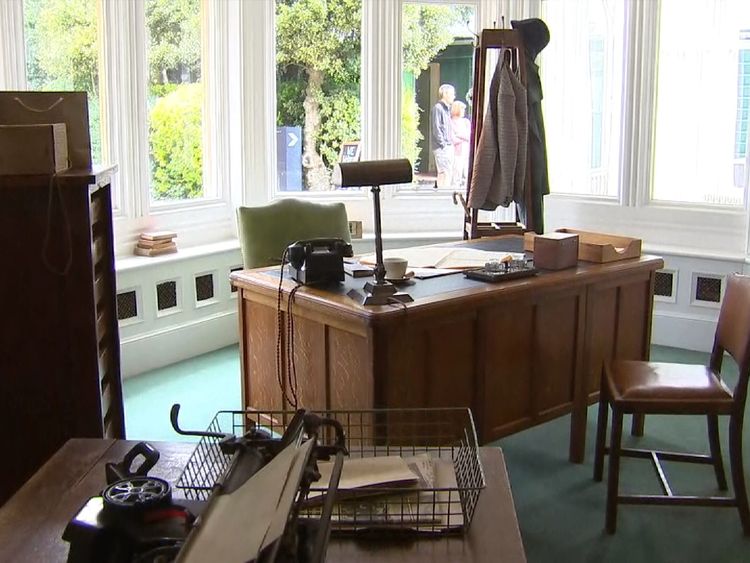 She said: "I would suggest he was a fair and benign man. I didn't meet him myself, I feel concerned he was portrayed as a harsh man and I always say to people they must realise that film was fine, it does tell that part of the story.
"But there's much more to it than that and I try to make people that want the whole story realise that."
Mary Watkins, now 97, was just 19 when she was sent to Bletchley and revealed just how secretive the work was.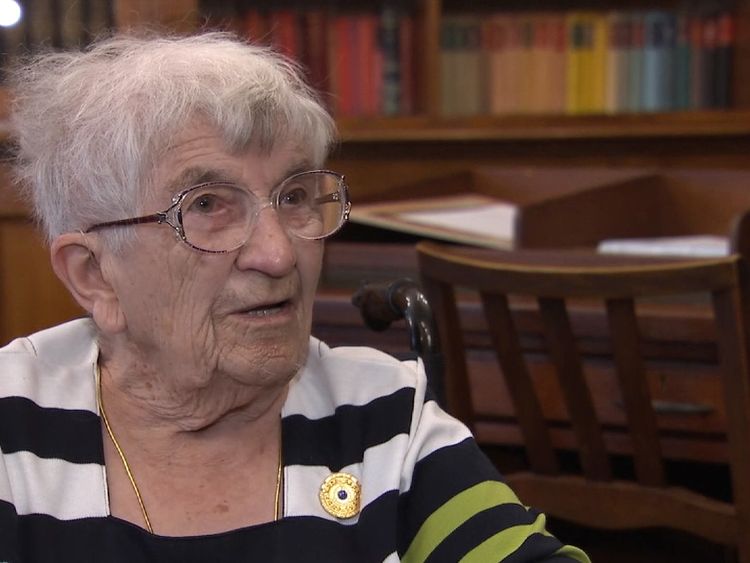 "It was top secret," she said. "You were afraid to use a word even like 'call sign'. I would cringe if anyone used the word 'call sign'…
"It's hard to express just how you knew it was so secret. It was like proof reading and we were never told whether it was right or wrong."